Home
Jester-Knight
Literature
Film
Music
Visual Art
Tributes
Submissions
Links
Contact
Literature
Daniel Gillespie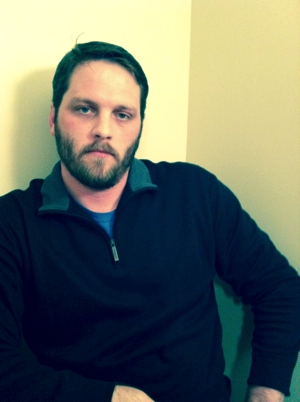 Biography
Daniel Gillespie was born in the Mississippi Delta and raised in Northeast Mississippi where he attended The University of Mississippi. Home of the Nobel laureate William Faulkner and still a literary hotbed, Oxford, Mississippi offered Daniel the opportunity to meet and associate with artists like Louis E. Bourgeois, co-founder and editor of

VOX

; Dr. Jason W. Johnson, poet and leading authority on the poetry of William Gilmore Simms; and Dr. Zane Gillespie, composer and former student of Dr. Kamran Ince.

Daniel has spoken at the 2010 annual meeting of the Mississippi Philological Association and published scholarship on A.E. Housman and Algernon Charles Swinburne. Daniel is the poetry editor for Hieroglyph, the literary arts journal of Southwest Tennessee Community College.


Click below for Daniel's work
Poems (.pdf)