Home
Jester-Knight
Literature
Film
Music
Visual Art
Tributes
Submissions
Links
Contact

ABOUT MONUMENTAL:
An experiment in repetitive imagery by N. Pendleton, MONUMENTAL follows the story of two stone idols standing on the edge of a deserted island. Swinging from highbrow intellectual witticisms to low-humor degeneracy, peppered with nonsequitors--encountering everything from extraterrestrials to foul weather--the two nameless, immobile and slightly mad idols attempt to endure thousands of years in near-solitude.
Through the first toddler's steps of humanity to the end of the world, MONUMENTAL attempts to observe this mortal existence--from a rock's perspective.
Special props go out to Mr. Nate Peikos of BLAMBOT.com for providing comics fonts for a whole generation of freeloading independent cartoonists like n. pendleton. MONUMENTAL utilizes "Digital Strip," "Flat Earth Scribe," and "Mars Police."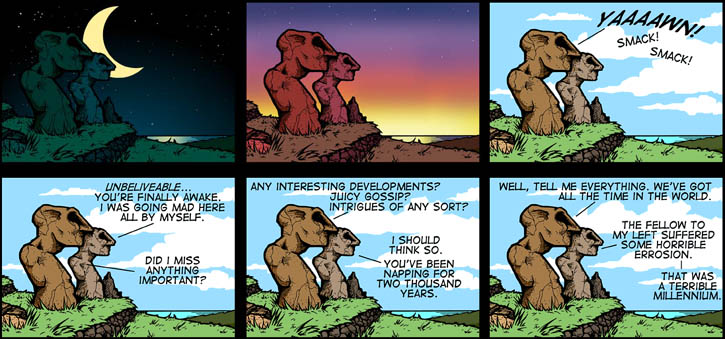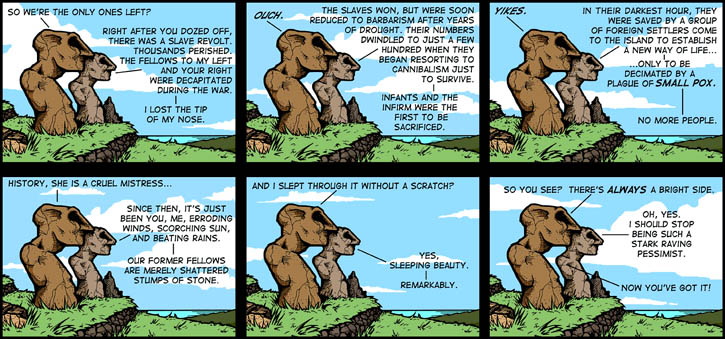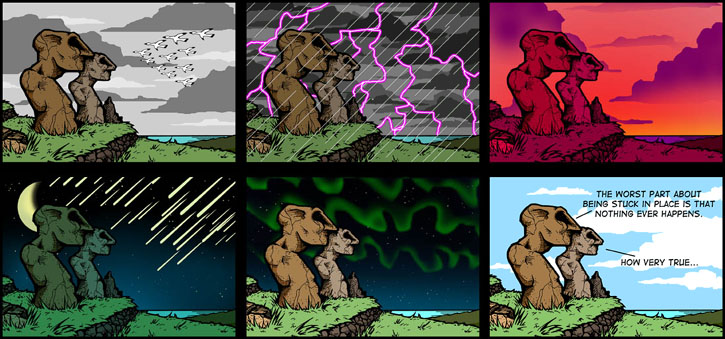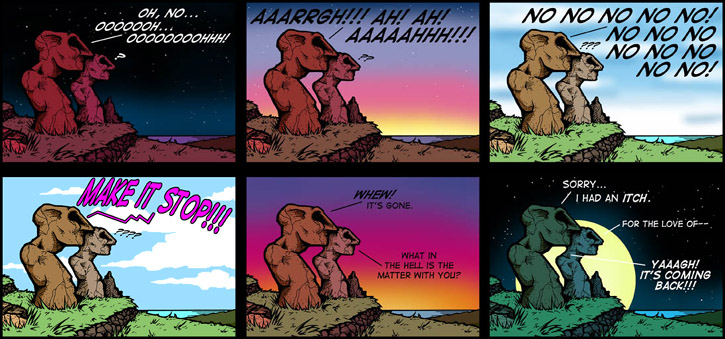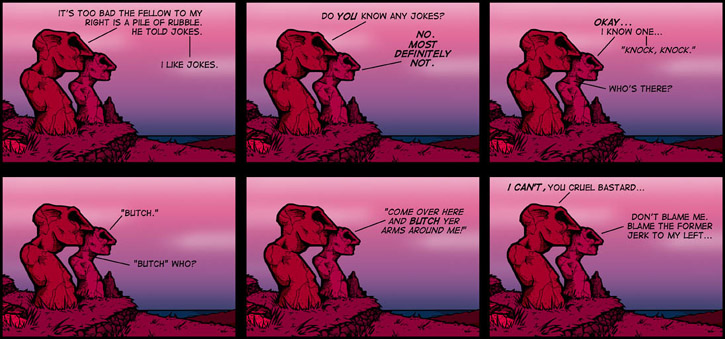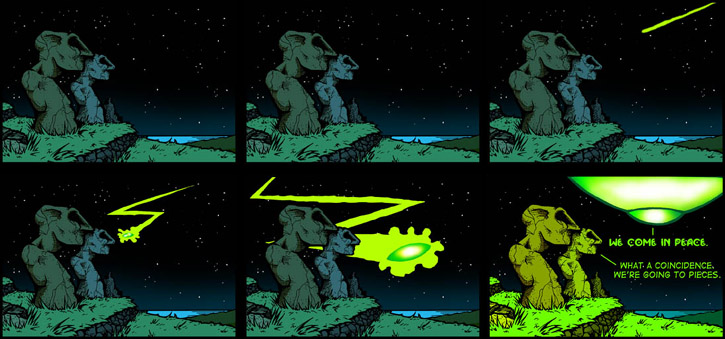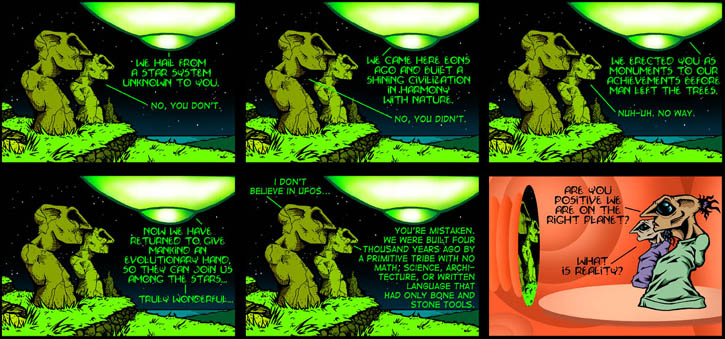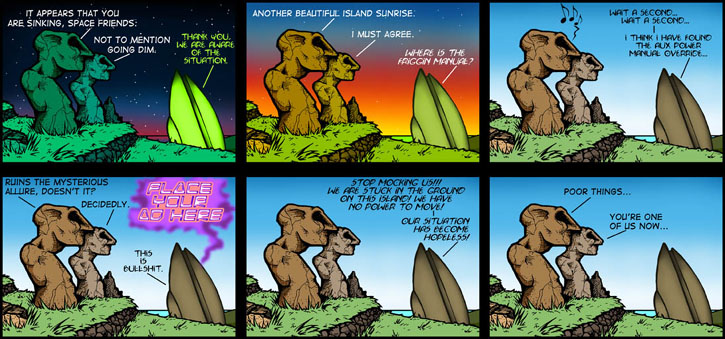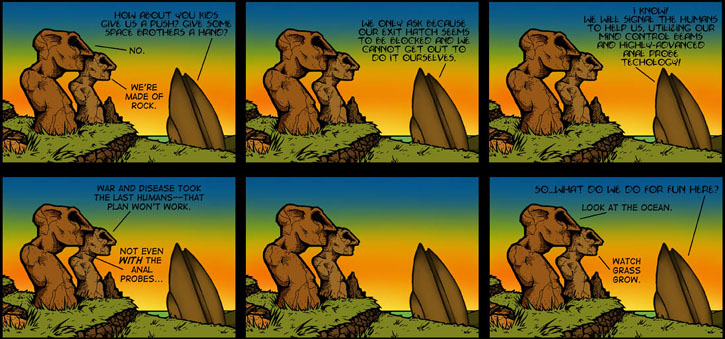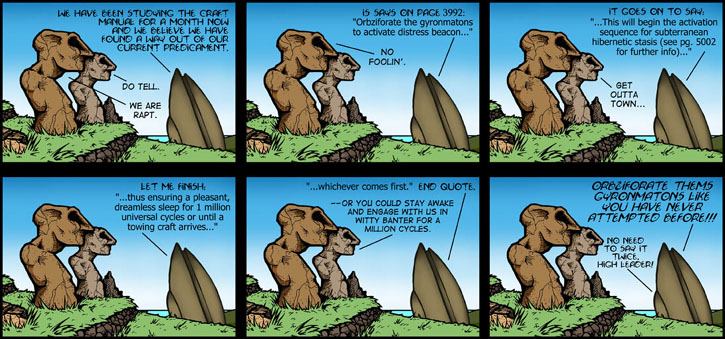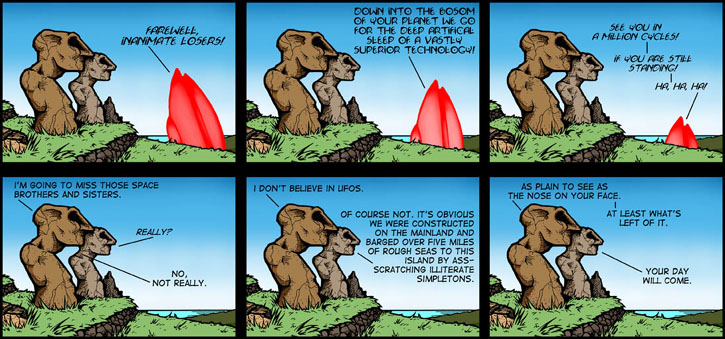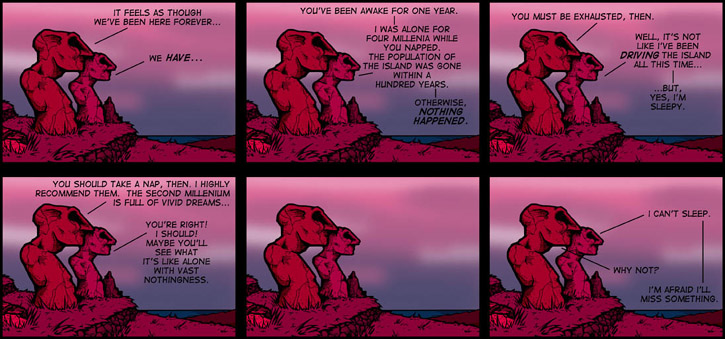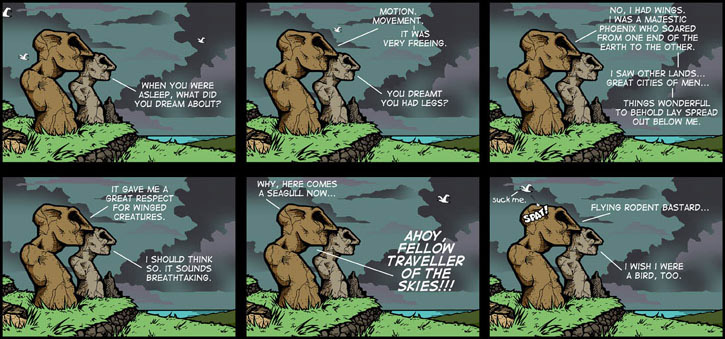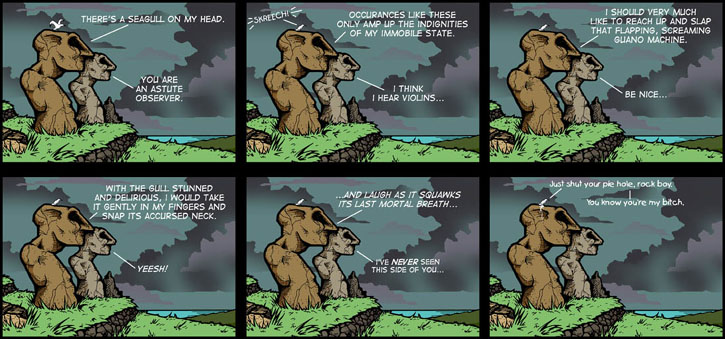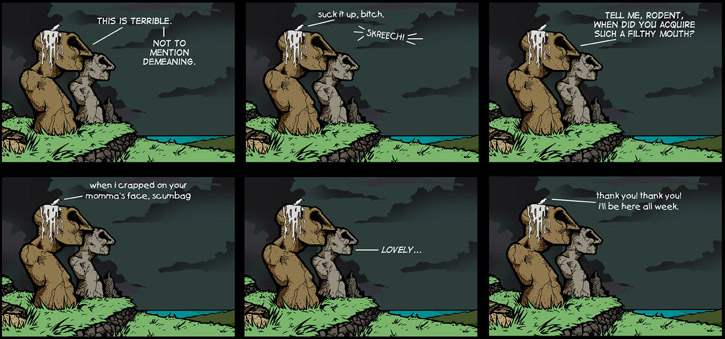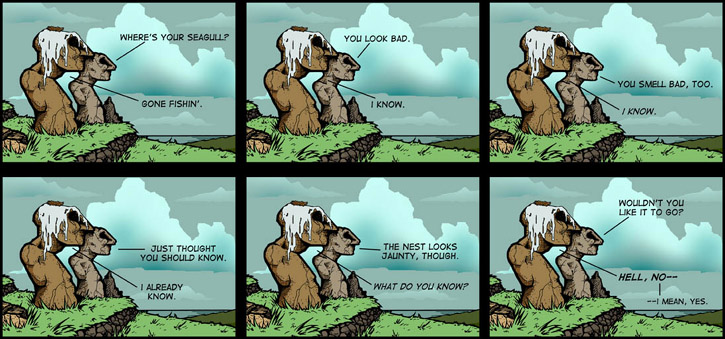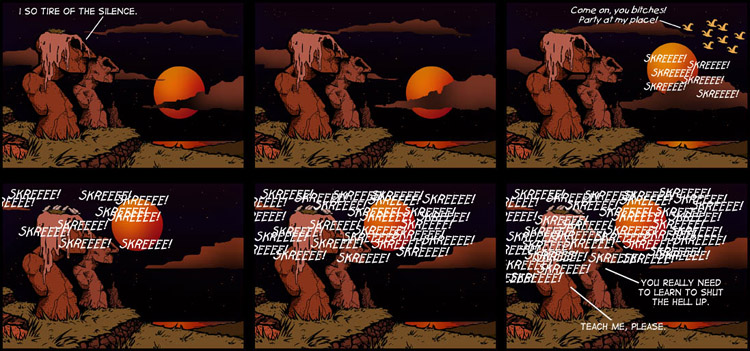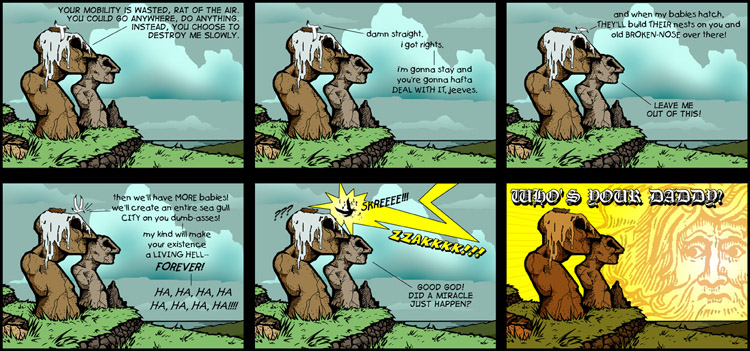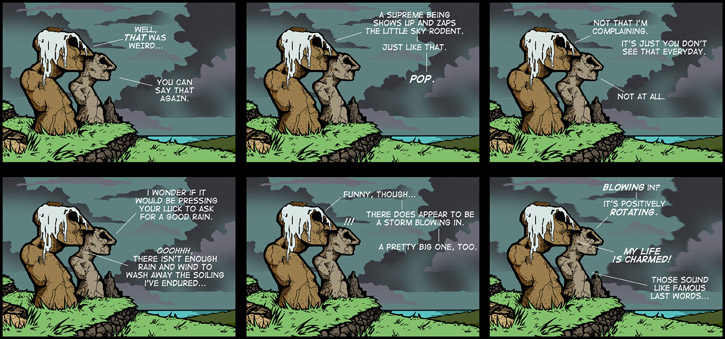 Wallpapers

Click images below to see full image that you can use as your desktop's wallpaper!