Literature
Rick Mai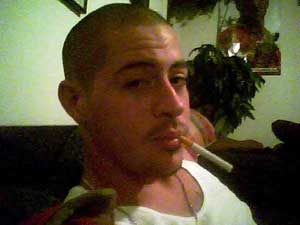 Biography
Some say they don't trust me because I am too quiet. I tell them maybe I just like to observe life….



A poetic scientist observing all of us…to benefit who? I don't know. Maybe that voice in the back of my head….but I'm never satisfied. My biggest enemy: MYSELF. I wake up, praise and then curse myself. I make sure there's enough time in the mourning.

I am expecting a son in April and he is the greatest poem that I have ever created. He is poetry in motion and will represent my pen moving ways after I am gone.

It has been a long, hard road for me. I have always felt like a man; never a child. Okay, maybe a child for a little while…

I've experienced a lot of trials and tribulations in my 26 years of existence but I never gave up. My pain has not only enlightened and encouraged me, it has inspired me.



What I write is the deepest and realest way that I can make you journey through my soul. It's not just words…it's my prescription for my pain.




Click below for Rick's work
Poetry (.pdf)
More Poetry (.pdf)

New Poems (.pdf)

NEW!!!